Project: Vincom Plaza Hoa Binh
Category:
Execution of the M&E general contractor – Vincom Plaza Hoa Binh, including supply and installation:
Air conditioning and ventilation systems

Electrical system, light electricity

Water supply and drainage system

Fire protection system
Address: Hoa Binh City – Hoa Binh Province
Investor: Vingroup
Contract value: 52.099,336,012 VND
Vincom Plaza Hoa Binh is the 70th shopping center of Vincom nationwide, bringing new shopping experiences and services to the people of Hoa Binh province. Vincom Plaza Hoa Binh Trade Center has a total area of more than 11,000 m2, located on Cu Chinh Lan Street – the busiest business route in the center of Hoa Binh city.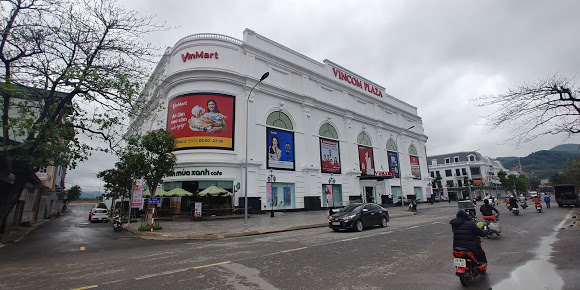 Vincom Plaza Hoa Binh is designed with impressive soft curved blocks in a way that combines classic and modern. The shopping center includes 4 floors above ground and 1 underground floor, which is a convergence of prestigious brands of Fashion, Entertainment, Cuisine, Furniture, etc., which are loved domestically and internationally. In particular, this place is also attractive by new – unique – strange services and products appearing for the first time in Hoa Binh city.
With many famous domestic and international brands such as Adidas, Lining, 361, Aokang, Xstep, John Henry,… Hoa Binh city residents can enjoy modern services and amenities at the shopping mall. Vincom Plaza Hoa Binh. This is the first standard retail model in this city. Vinmart consumer supermarket 1,604.2 m2 wide, responsible for the distribution of consumer goods with competitive prices and guaranteed quality, will become a familiar daily destination for people in Hoa Binh city.
Nguồn: Tổng cục du lịch