Facing difficulties caused by the impact of Covid-19, P69 Investment Joint Stock Company had many solutions to help businesses develop, the growth rate of P69  increased by more than 20% over the same period. That proves the acumen and wisdom of the business in facing the pandemic.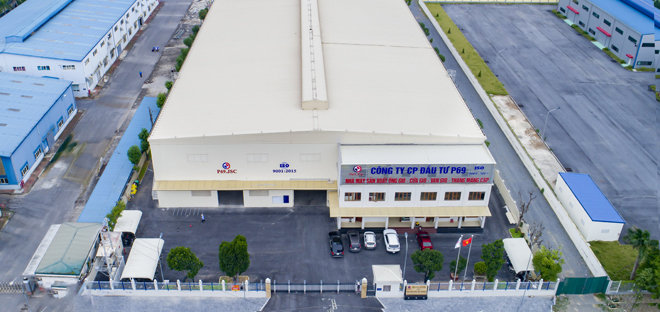 P69.JSC's 10,000m2 factory with quality management system ISO 9001:2015
Businesses adapt safely to thrive during the pandemic
In the past time, the Covid-19 pandemic has seriously affected all aspects of social life, and production and business activities have been seriously affected. Enterprises have to face disruptions in supply chains, production chains, labor crises, and exhaustion of capital to maintain production… To help businesses overcome that difficulty, State agencies and the Government have there are many solutions to gradually support businesses to restore production and restore the market. However, whether an enterprise can "surmount difficulties" or not depends greatly on the internal resources of each unit.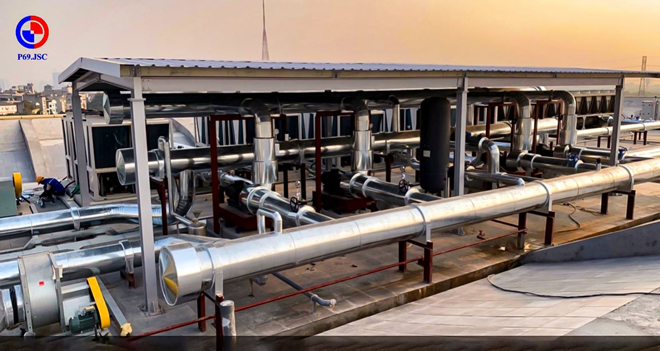 The central air conditioning system of the F1 race track is built by P69.JSC
Learning about the operation of a large enterprise, P69 Investment Joint Stock Company, a representative of P69 said: "During the pandemic, the production activities of enterprises are also affected by capital flows and instability in the financial sector. personnel due to the risk of disease transmission in the production area. However, we have always remained steadfast to achieve the target of 15-20% revenue growth in 2021. Therefore, the Board of Directors of P69 has come up with many different solutions to gradually solve the company's problems. Regarding capital, P69 actively supplemented short-term capital sources to maintain production activities. Along with that is to exploit more business segments with short-term advantages to quickly bring in profits. In terms of personnel, P69 encourages employees to work overtime and part-time so as not to be short of employees during the epidemic season.
As a result, in the past year, P69 not only was not greatly affected by the pandemic, but also signed cooperation agreements with many large M&E projects such as Vinsmart Tay Mo, F1 Racecourse Project, Vinhomes Grand Park (Ho Chi Minh). … Up to now, the company has completed its goal of reaching 20% ​​revenue in 2021 and continues to set larger goals for 2022.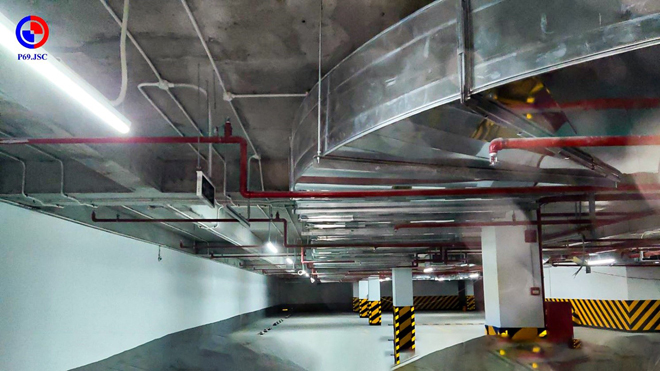 A representative of P69 Investment Joint Stock Company emphasized that, for P69, the Covid-19 pandemic is a great challenge but also an opportunity for businesses to challenge with unexpected events, thereby proving their capacity. real brand in the market. Thanks to Covid-19, P69 has increased its market share in the electromechanical industry and exploited other potential business segments.
P69 – Actively transform digitally to adapt during the Covid-19 pandemic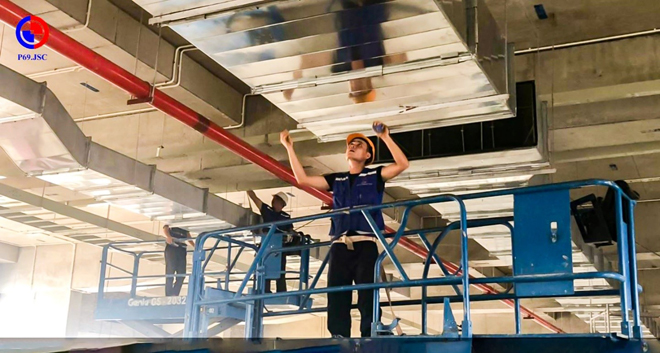 During the Covid-19 pandemic, having to comply with regulations on epidemic prevention and control has posed a big problem for businesses. That is how to maintain production and business activities while still protecting the health of employees, workers and the community. To solve this problem, P69 Investment Joint Stock Company has actively applied 4.0 technology, with digital platforms and modern technology, combined with production and business activities, contributing to improving efficiency. labor as well as the competitiveness of enterprises.
P69.JSC applies digital technology as a way to safely adapt to the epidemic, to limit contact and reduce the risk of infection, and at the same time, this is also an opportunity to apply technology more in business activities. Karma. The company uses digital technology in many jobs such as business administration, personnel coordination, meetings, customer care, word processing, warehouse management, etc.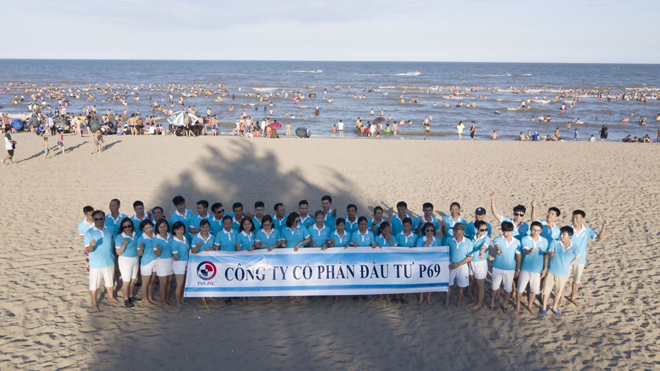 It can be said that the fight against Covid-19 will continue with many unpredictable developments, there are businesses that are "fallen down" by Covid, but there are also many businesses that find opportunities in the midst of difficulties to assert their internal strength. mine. And P69.JSC is proud to be one of the successful businesses when it has constantly changed to adapt to the new situation, continues to make its brand stronger and stronger, and contributes to the overall economic development of Vietnam. country.
http://danviet.vn/tong-thau-xay-lap-co-dien-p69-dua-doanh-nghiep-vuot-bao-covid-19-thanh-cong-5020222617567386.htm
Source: 24h.com.vn